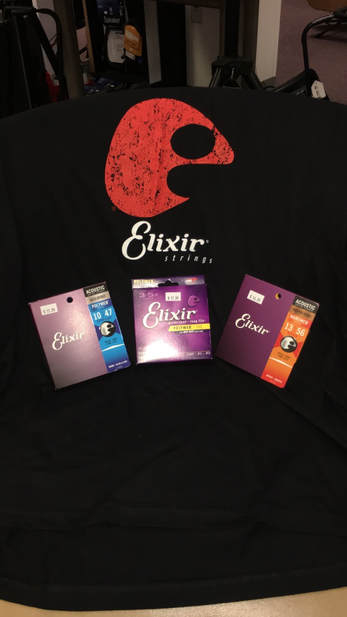 Be the FIRST ONE to come in to Cornerstone, buy a set of Elixir strings and say you saw this post on our website, and you'll receive this FREE 2XL Elixir strings shirt!!
We will be having deals of the week
every Tuesday for the bookstore section
and every Thursday for the music section.

Make sure you keep checking every Tuesday and Thursday for our updated items!!!